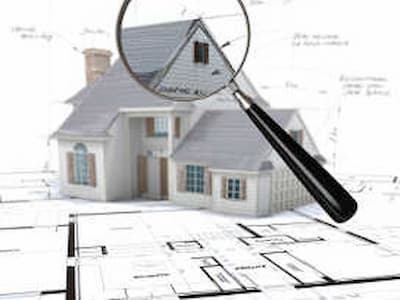 KC Construction of Georgia Inc. offers a full range of pre-construction services to our commercial clients in Atlanta and surrounding areas. From drafting floor plans and office designs to assisting with site surveys and any other project management needs your company may have, our specialists are here to help you.
As commercial construction specialists, we want to be able to assure you that your commercial remodeling or construction project will be a complete success. Proper planning for a commercial construction project helps to control costs and ensure that your project doesn't go over budget.
When you need pre-construction services that give you the overall planning, coordination, and control over your project from beginning to end, count on our team to get the job done.
Things You Need to Know about Commercial Pre-Construction
Pre-construction services cover your building project phase that entails all the steps to begin your commercial remodeling, renovations, or new builds. This part of your project is of vital importance because your finished results count on this phase of the construction to be done right.
Otherwise, you could face delays caused by poor planning or improper design.
Pre-Construction Services May Include:
Cost Estimates
Design Costs & Permitting Evaluations
Studies
Value Engineering
Value Analysis
Scheduling
Constructability Reviews
Survey
Your commercial construction project requires proper planning and execution to keep within budget and within your time constraints. Unfortunately for many property owners, the construction contractors they put their trust in just can't provide good results, whether it's because they're understaffed or don't have the experience.
Our licensed general contractor company can provide you with everything that you need to make the job a success, including construction management. From start to finish, our professional expertise and dedication to customer satisfaction are how we can deliver outstanding results for every project.
Why We Are Your Pre-Construction Service Company Of Choice
Our family-owned company at KC Construction of Georgia Inc. strives to meet all our client needs with quality workmanship. We work hard to build strong relationships with our customers, which means we provide you with full services that meet and exceed your expectations.
Quality and trust are the foundation of our services, and we work diligently to ensure your professional needs are met so that your commercial construction project is completed successfully, on time, and within budget.
Call our Atlanta pre-construction service experts today to learn more about how we can help you manage your commercial project for optimum results. As a reputable remodeling contractor with over 30 years of experience in the industry, our company is the one you can trust for top quality results and comprehensive pre-construction guidance.
---
Recent Articles & Tips
Top Three Things To Consider Before Your Retail Build Out

When starting a commercial construction job for a retail build-out, your customers should be your priority. Failure to plan without your customers in mind is a mistake that could cost you dearly. The goal of making changes to a building to better accommodate your current and prospective […]

Why You Want A General Contractor For Your Construction Projects

There's one thing that's certain in life, and that is that things change. It's also true that very often that change is a good thing. This is true when you're planning to remodel your commercial property. Changing it means you're adding value by updating it to meet […]