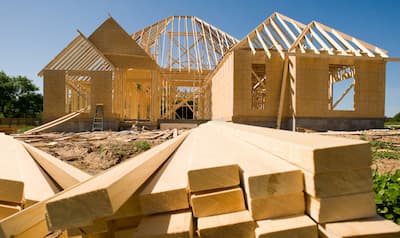 You care about your Crabapple commercial facility, which is why you're looking around at professional commercial construction websites like ours here at KC Construction of Georgia Inc.. You're looking for qualified experts and show all the qualities you're looking for as a business who works with customers and construction crews.
When you're trying to find the right contractors to fix up your property, you want to be sure they're sufficiently licensed and experienced to handle the work. You need the right company to provide you with the expertise you're looking for and who has experience in the commercial construction field.
But most importantly, you want the results you're looking for. A first-rate looking commercial property that's functional and suited to your needs, as well as attractive so that you can draw in customers, sounds about right.
You don't want to try to opt for a handyman that can't even bring your building codes up to date! You need to find the right Crabapple company that can deliver what you're looking for, and that will include on time and on budget work, full services, and provides the highest quality possible.
Our Exceptional Commercial Construction For Your Crabapple Business
We're the Crabapple contractors to trust. We have a lot of experience and can offer high-quality services at very reasonable rates. With the right local commercial construction contractor, you can create the perfect layout for your company.
Your building represents you as an owner, and any business that's performed there either by you or a tenant isn't going to do well if you're not attracting the clients you need or representing your business as professional.
Choose from the services that we offer, like:
Design & Build
General Construction
Move Walls
Construction Management
Choose the Crabapple General Contractor That's Best for Your Project
To break it down to the basics, general contractors should be licensed and experienced for commercial construction. No matter what type of business you own, you'll need contractors with a wide base of knowledge about the rules and restrictions that come with commercial construction.
Our expert Crabapple contractors know all about commercial construction needs, so call us to schedule your service. We take care of the work you need, including the little things like the number of smoke detectors you'll need according to building codes, how many ceiling sprinklers are required, structural extensions, and more.
We work hard to meet and exceed the expectations of all of our customers.