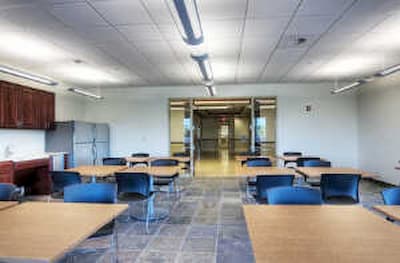 If you live in the Gainesville, GA area and are a commercial property or business owner, you may have plans to update, renovate, or build new construction. When you're looking for a contractor who can take care of all your commercial construction needs, come to KC Construction of Georgia Inc..
We'll provide you with remodeling, renovating, new construction, build-outs, or any other construction project type. We're the go-to company when it comes to commercial construction.
Fully licensed by the state with decades of experience in the commercial construction and painting industry, our family-owned company will help you achieve the results you're going for.
As professionals who have helped local businesses for decades, we provide exceptional work for outstanding results. When you want the best for your commercial property Gainesville, come to KC Construction of Georgia Inc..
Gainesville Experts Providing Superior Commercial Construction Service
If you have a commercial property you need to remodel or renovate, or you're looking to build new, we're your Gainesville area go-to company. Your building is essential to you, and we understand that your project has time and budget constraints.
As licensed general contractors in the state of Georgia, we're able to handle all your commercial projects for build-outs, renovation, remodeling, and more.
We give you full general contracting services that encompass the entirety of the project. From design to finish, our company manages your projects with expertise, so you have results that are on time and within budget.
You'll never have to worry about getting reliable workers or hiring your team of separate contractors. We take care of all that for you and ensure our team is qualified, professional, experienced, properly licensed or certified where needed, and ready to work.
Reliable & Dependable General Contractor in Gainesville
KC Construction of Georgia Inc. is a local favorite when it comes to finding a general contractor who provides exceptional workmanship and expert results for all your commercial construction projects. No matter if you're building new or just doing a few renovations, we're your go-to company for all things related to commercial building projects.
Since 1986, our family-owned company has dedicated ourselves to providing our customers with personalized services to meet commercial building needs. From design and build to remodeling and renovations to interior and exterior painting, our professionals rise above the rest when it comes to experience and dedication.
Call us for:
Drywall
Move Walls
Tenant Build-Outs
Framing
And More!
We're the best in Gainesville for commercial construction, so call now to schedule your service.