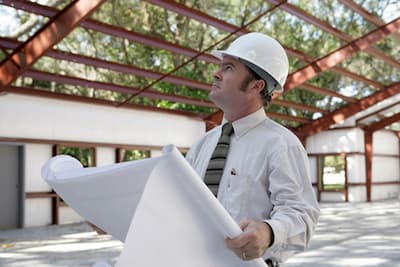 Established in Warwick, NY, in 1986, the company now named KC Construction of Georgia Inc. has provided services to North Georgia & Metro Atlanta Area customers since relocating in 1997. Over the years, our company has earned a reputation as a leading commercial contractor in Atlanta.
We've been deemed the go-to team and commercial construction pros for clients that include but aren't limited to retail, hospitals, food production companies, nursing homes, and electric companies.
At KC Commercial Construction of Georgia, our motto, "Where Quality Counts," says it all about why we're the preferred local commercial contractor. We use our construction management skills to deliver the finest quality craftsmanship in all that we do.
We're known for our best traits, qualities, and skills: reliability, efficiency, thoroughness, promptness, courteousness, and quick and precise communication. We're a top commercial contractor, and we believe that each and every client deserves to be treated as our priority. This has enabled us to establish lasting relationships with clients and become their "contractor of choice."
We are fully equipped to handle any project you have from the smallest job to your most challenging ones. As a Georgia State Licensed General Contractor, we offer a wide variety of commercial remodeling services.
Company History
In 1986, in Warwick, NY, a young Ken Palazzo registered his first company, "KC Paint Co." K and C standing for Ken and Connie (his wife). As his family grew, it seemed the right time for a change.
Atlanta came to mind as a great place to move his family. It was affordable and was experiencing tremendous growth.
So, in 1997, they moved to Cumming, GA. The business, focusing on residential painting, grew quickly and thrived. In 2002, Ken's Brother Kevin and his wife Amanda relocated from New Jersey to North Georgia.
Being a skilled painter, it was a natural fit that Kevin join the team, which at that time also included Ken's son, Kyle, who was now working for the company along with a long time and trusted employees. As the customer base grew, so did requests for additional services.
To accommodate that, the company branched out to include construction services and commercial work. Ken would often turn to Kevin's twin brother Corey who owned his own construction company and who also had relocated his family to the Cumming area for any construction needs.
Tragically, on June 16, 2009, Kyle lost his life in a car accident. This was a devastating loss, not only to the family but the entire company team. Shortly after, Ken invited Corey to join the team and bring along his extensive construction background.
In 2010, to remember Kyle, the 3 brothers decided to start a construction division of KC Paint named in his honor, "Kyle Hayes Construction" (KHC). In no time, KHC developed a good reputation providing a variety of services, both residential and commercial.
However, it eventually became clear that trying to run 2 businesses simultaneously was working at odds with each other. It made more sense to unite them both under one company name: "KC Paint and Construction."
In 2019, a full 10 years after losing Kyle, the company further refined itself to "KC Construction of Georgia Inc." to best reflect its focus on commercial construction work. The company started as a family-owned business and continues to this day.
The core team is made up of mostly family members, the three brothers, Ken's daughter's Jenna and Aubrey, Kevin's wife Amanda, and longtime friend Angelita Palmer.
Call us today to find out firsthand what makes us the preferred commercial contractor in the Atlanta region.