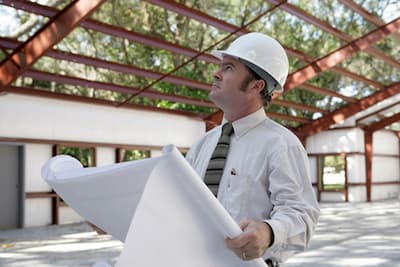 You manage your Atlanta company so that business operations are a success, and when you need a construction project completed, the last thing you want is to have to manage it yourself. Construction management takes an extreme amount of expertise because there's so much to know for the project to go smoothly, and the results are achieved on time and within budget.
Trusting a company to provide you with full construction services can be difficult, but that's where our company comes in. KC Construction of Georgia Inc. will lift this burden from you, giving you all the direction and guidance you'll need while providing you with full project management along the way.
We're known for reliable commercial construction as well as construction management. We'll help you with your design and all stages in between until your project is completed to your satisfaction, no matter what the project is.
Let us manage your commercial projects to ensure they are a success. We have high standards for our team, and they're able to deliver at every turn with expert craftsmanship and excellent attention to detail.
Fully Licensed General Contractor Construction Management Company
As a family-owned, local construction company, we care about your project and your business! And not just because you are our client, but because we care about the community we live in.
At KC Construction of Georgia Inc., we have over 30 years of expertise as a construction management firm. We are licensed and insured contractors with the skills, equipment, and experience to ensure your commercial construction project is completed with superior quality results.
Our team is dedicated to high-quality artistry and the complete satisfaction of our clients. Serving as a premier remodeling contractor and construction management specialist, we're your go-to source for all your commercial construction needs.
Call us today to learn more about our full range of Atlanta general contractor services or speak with one of our construction management specialists about your project. We look forward to helping you achieve your goals with your commercial business property!
Deciding KC Construction of Georgia Inc. is Your Team
One of the top reasons we're a preferred resource for construction projects in the area is we offer the high-quality services that you need.
Framing
General Construction
Drywall
Tenant Build-Outs
Job safety and customer satisfaction are the top two priorities for our company. It's all up to us when it comes to construction management, and we wouldn't have it any other way.
---
Recent Articles & Tips
Top Three Things To Consider Before Your Retail Build Out

When starting a commercial construction job for a retail build-out, your customers should be your priority. Failure to plan without your customers in mind is a mistake that could cost you dearly. The goal of making changes to a building to better accommodate your current and prospective […]

Why You Want A General Contractor For Your Construction Projects

There's one thing that's certain in life, and that is that things change. It's also true that very often that change is a good thing. This is true when you're planning to remodel your commercial property. Changing it means you're adding value by updating it to meet […]