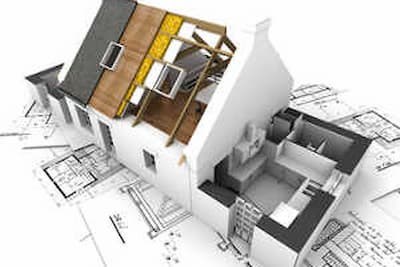 Let KC Construction of Georgia Inc. manage your project from concept to completion with our professional Design & Build services. Whether it's an Atlanta restaurant, an office, a retail shop, or any other commercial property, you can trust us with your building project.
We're the commercial construction specialists you can rely on for exceptional work. From the initial concept to the finishing touches of construction, we take care of all your commercial project's needs, including our complete design and build services.
As a local general contractor, we provide first-rate pre-construction services, construction management, and finishing. Your project is too important to settle for anything less than the very best.
Commercial Design & Build Applications
Our design and build experts have experience doing complete renovations for offices, hospitals, retail shops, and other commercial properties. We can even take care of full build-outs and ground-up construction - we do it all.
No matter the industry your business is in, if you have a commercial property, we can assist you:
Warehouses & Plants
Hospitals & Clinics
Auto Dealerships
Libraries
Homeowner Associations
Shopping Centers
Retail Space & Malls
Resorts & Hotels
Restaurants & Clubs
Manufacturing Plants
Schools & Universities
When you're looking for a company that can do it all, you want KC Construction of Georgia Inc.. You can always count on our expertise for your projects.
From intricate building plans to innovative remodeling, our commercial contractors have the expertise and dedication to the highest quality and customer satisfaction. This is how we're able to ensure that every project is a complete success.
You'll get the first-rate experience and high-quality results you're looking for. We start with a comprehensive consultation that allows us to plan your project well and give you the exact results you want.
As specialists in commercial construction design and build services, our commercial construction contractors take expert care of every job, including yours. You'll have expert project planning, reliable services, and attractive finishes.
Why Choose KC Construction of Georgia Inc.?
Founded in 1986, we're a family-owned company, and we have experience in all aspects of a commercial building. Some of our other redeeming qualities include:
Satisfaction Guaranteed
Design & Build
Office Design
Store Design
Remodels
Commercial Construction
Build-Outs
Design and Build
Commercial Contractor
Building Designs
Floor Plans
Renovation
Fully Licensed & Insured
High-Quality Workmanship
Choosing the right contractor for any job can feel like a daunting task. We want you to feel 100% confident that you've made the right choice.
Call us today to schedule your design and build appointment and get the service level you deserve in Atlanta.
---
Recent Articles & Tips
Top Three Things To Consider Before Your Retail Build Out

When starting a commercial construction job for a retail build-out, your customers should be your priority. Failure to plan without your customers in mind is a mistake that could cost you dearly. The goal of making changes to a building to better accommodate your current and prospective […]

Why You Want A General Contractor For Your Construction Projects

There's one thing that's certain in life, and that is that things change. It's also true that very often that change is a good thing. This is true when you're planning to remodel your commercial property. Changing it means you're adding value by updating it to meet […]