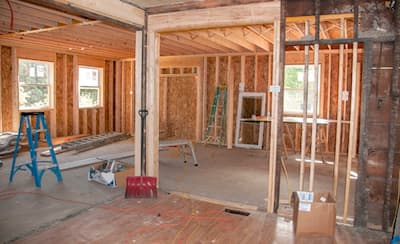 If you're looking for a reliable, local Cumming commercial construction and remodeling contractor, you have come to the right place. At KC Construction of Georgia Inc., we're a family-owned and operated general contractor that genuinely cares about our customers and their projects.
From complete commercial construction to tenant build-outs, our crew of talented contractors can help you turn your ideas into a reality. Get the new business image you've been craving with the remodeling expertise of our expert team.
With over three decades of experience in the building and renovating industry, we take pride in our craftsmanship and service quality as a trusted and long-standing Cumming remodeling contractor. We strive to make sure that every project we undertake exceeds our customers' expectations.
High-quality craftsmanship and customer satisfaction are our highest priorities. You'll love the finished product we deliver to you.
Commercial Construction Making an Impact on Your Cumming Business
When it comes to your Cumming commercial construction project, the experts at KC Construction of Georgia Inc. understand that you want the best. We can manage your project from start to finish, offering a full range of commercial construction services:
Preconstruction Services
Vital Framing
Custom Carpentry
Drywall Installation
Moving Walls
Installing acoustic ceilings
Renovation and Remodeling
Demolition Work
And More!
Whatever your commercial construction needs are, our team of skilled general contractors and builders can handle it. Give us a call today to discuss your commercial construction plans in detail and receive an estimate for the cost of our Cumming area services.
When it comes to commercial building and remodeling, we're your go-to team. Receive the finest work, on time, and within your predetermined budget.
All Roads Lead to KC Construction of Georgia Inc. for Superior Cumming General Contractor
Several tasks get overlooked as far as importance goes for commercial renovation and building projects. The finished product should emphasize curb appeal, structural integrity, and a functional interior space that flows.
Interior and exterior work help to drastically improve the look and functionality of a property. Attracting customers starts on the outside but retaining them happens with the magic on the inside.
Make sure your building works for you and your clients, inside and out. Our experts will be able to help you stretch the impact of your dollar with professional, flawless interior and exterior work and finishes that really upgrade the aesthetics of your business. You'll be amazed at the results we can provide when you trust us to take on your commercial construction task.