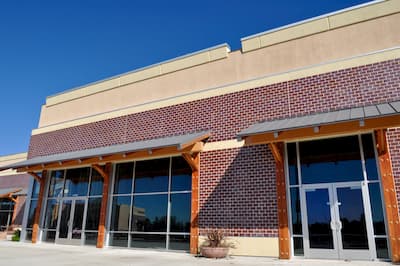 Welcome to KC Construction of Georgia Inc., your reliable resource in Atlanta for commercial construction. We appreciate your interest in our services and hope to build a long-lasting relationship with you.
We strive to develop a strong foundation of trust with our clients, because, as a family-owned company, here in Atlanta, we care about the community we serve. Quality and the complete satisfaction of our clients are our main priorities as a responsible remodeling contractor.
We're a fully licensed and insured commercial construction company and general contractor service provider, and we offer a full range of commercial renovation services.
From simple updates to complete construction, our team of general contractors can manage your project from start to finish, with beautiful results. Call us today to discuss your commercial renovation needs. We look forward to becoming your preferred construction & painting contractor!
Commercial Construction Experts Providing Superior Results in Atlanta
When it comes to commercial construction and renovation in Atlanta, KC Construction of Georgia Inc. is your go-to source for a full range of commercial services. From commercial construction that starts from the ground up to remodeling existing retail centers, our commercial contractors' crew have your service needs covered.
We offer everything from demolition and pre-construction services to complete construction and remodeling for your building's interior and exterior.
We are an Established Local Company
Over 30 Years of Experience
Georgia state-licensed insured
Your Satisfaction is Guaranteed 100%
We provide High-Quality Workmanship
If you want to have your project completed on time, within budget, and with the type of quality results you expect, contact our team. We look forward to helping you and your business.
Top-Rated General Contractor Offering Services in the Atlanta Area
Once you choose a commercial contractor, it's essential to stay on top of their actions. For instance, it's necessary to ensure your contractor obtains all of the appropriate permits for larger jobs.
If your commercial project involves adding a room, creating a second story, or remodeling major areas, it's vital to choose a qualified professional that is qualified enough for the job. This means checking credentials and scrutinizing their past work history.
Retail Build-Outs
Design & Build
Tenant Build-Outs
Shopping Center Exterior Remodel
Move Walls
Commercial construction in Atlanta is our specialty, so call us today to schedule your project. We take great pride in delivering a fantastic looking job that's as skillfully built as you need for a long-lasting business.
We'll go the extra mile to demonstrate that we care as much about your business and commercial facility as you do!