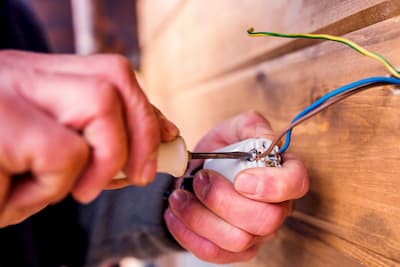 If you're a commercial business or property owner and you're planning on some renovations or remodeling this year, you'll be interested in our commercial construction services here in Roswell, GA. Whether you are just looking for some moderate updates or you are a business owner in need of dramatic renovations, KC Construction of Georgia Inc. is the professional company you can trust to give you the highest quality workmanship and satisfaction guaranteed.
You won't find a better company than ours. We're your friendly, professional, and more reliable Roswell general contractor who will work hard for you to provide higher quality craftsmanship, competitive rates, full service from design to finish, and first-class customer service.
Commercial Construction Experts Providing Superior Roswell Service
KC Construction of Georgia Inc. is a state-licensed and locally insured general contractor who can provide Roswell commercial construction services. Our company is the business in the area to trust for quality service from tenant improvements and build-outs to construction from the ground-up.
Our expert remodeling contractors offer a wide range of commercial remodeling solutions. Our focus is on the details.
We work hard to give you the high-quality craftsmanship that you should expect from the experts. We're known for our commitment to providing clients with the best options, and we'll meet your unique project needs.
Our experience is able to take your projects to the highest level. With over 30 years of expertise in the remodeling industry, you can be sure all your commercial building needs are in the best of hands.
Roswell's General Contractor Preferred Provider
Taking on a construction or renovation project is a daunting task. The most critical aspect of the job is making sure that you have a reliable resource for the workmanship.
However, the job becomes much more complicated if you have to hire a different contractor for each part of the project. At KC Construction of Georgia Inc., we try to provide all the services that you need.
By doing so, you're able to reduce the time and stress involved. You'll also know you're getting the same level of excellence for every part of your project.
We're able to take care of jobs, such as:
Interior Build-Outs
Demolition
Construction Management
Acoustic & Drywall Suspended Ceilings
Carpentry
Every detail of your job matters and the quality should be top-notch. We believe that customer satisfaction should be the priority and professional focus, and that's how we approach each job.
Give us a call right now and let's talk about the details of the work you need from our Roswell commercial construction team.