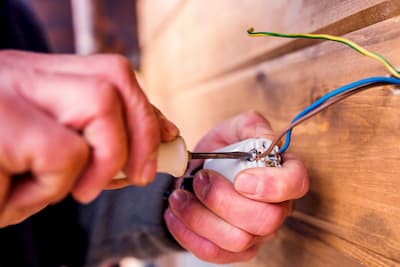 There's one thing that's certain in life, and that is that things change. It's also true that very often that change is a good thing.
This is true when you're planning to remodel your commercial property. Changing it means you're adding value by updating it to meet the needs of the current market and modern world.
Making changes to your commercial building means you're investing in your future, so you want to be sure you're using a commercial contractor and not just a glorified repair person. Otherwise, you'll find you'll be in charge of hiring all the different contractors and managing the crew yourself. When problems pop up, like someone not showing up for work (or a whole crew if the contractor isn't reliable), you'll be the one responsible.
Whereas general contractors like our team here at KC Construction of Georgia Inc. will handle your entire project - from beginning to end.
Atlanta General Contractors Can Meet Your Construction Needs
An Atlanta general contractor is like a one-stop-shop for all remodeling needs. This kind of contractor will not just do what the client tells him to do.
This kind of contractor is who you'll need when you need full services for all your commercial projects. Hiring the right contractor means you get:
Informed Suggestions
Feedback From Industry Experts
Variety of Essential Services
Skilled Workmanship
Quality Materials
Experienced Crew
Established Local Team
Our company of experts knows what to do, no matter how big or how small the project is. We can meet any challenge and accomplish your goals with expertise.
Contracting companies like ours provide you with experts for every facet of making the remodel. We're able to handle tasks like design and build and create options that fit our client's needs. All projects are managed and overseen by our contractors to work out to the end you will be happy and satisfied with.
Suppose you need a contractor who can remodel or perform any of your commercial projects. In that case, whether it be a small office or large one, a big shopping center, a small apartment complex, or just a lobby in your office, you can always count on our services to give you worry-free service. Our carpenters and other craftsmen take great pride in their work, and it shows in the high-quality workmanship we produce for our commercial clients.
With over 30 years of extensive experience providing carpentry and construction to commercial property owners, we're the local resource to trust. Call KC Construction of Georgia Inc. for the best from a commercial construction company in Atlanta.