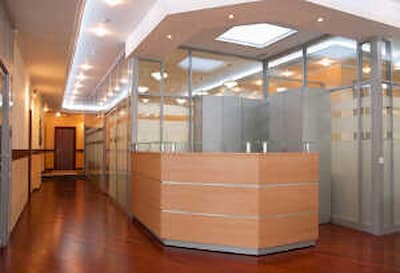 When you're planning to lease your Atlanta area commercial property, you'll often need tenant build-outs to accommodate a renter's specifications. A build-out is commonly necessary to make your commercial space ready for use or bring your construction project to a completed state.
Whether you need to upgrade existing features, alter, or customize, we're ready for all your tenant build-out needs. KC Construction of Georgia Inc. is the team of commercial construction specialists you need working on your side. We've worked on many commercial rental properties throughout North Georgia, completing projects to suit industrial applications.
From basic updates and repairs to medical offices, complete interior customizations of retail stores, and remodeling high-end condominiums and apartments, we are the general contractor that commercial rental property owners turn to when they need professional commercial tenant build-outs.
Full Service Commercial Tenant Build-Outs
Our local tenant remodeling experts provide a full range of services for our clients seeking tenant build-outs service for their rental properties.
Tenant Improvements
Improvement Remodeling
Condominium & Apartment Renovation
Remodeling Rental Properties
General Construction
Interior Construction Work
Commercial Contractor
Remodeling Office Spaces
Commercial Renovation
Commercial Remodeling
Painting
Finishes
Fixtures
Moving Walls
We offer full services, so you have a partner by your side when you need to remodel or renovate your commercial properties to suit your new tenants. We can work with you to design a plan to suit the building projects you need to get done.
Specifications will be handled with expertise, and the finished project will be just what you're looking for. For the finest interior build-outs around, trust our company to get the job done.
Why Choose KC Construction of Georgia Inc. For Your Commercial Property Build-Outs?
KC Construction of Georgia Inc. understands that your build-out project may entail specific details that must be incorporated into the project, and we know that this is just a part of your negotiations to lease your commercial property. As experienced industry leaders, we remain flexible to meet any need you may be presented with by your leaseholder.
You may need to negotiate what improvements will be made, who will be responsible for these improvements, who will be in charge of getting the work done, and when the tenant will be permitted to move in.
When tenant build-outs are what you need for your Atlanta property, call us for outstanding service. You can always count on high-quality results because we care about our workmanship and your project goals. Whether you're preparing your property for retail space, restaurant space, office space, or other industry-specific needs, our experts have you covered!
---
Recent Articles & Tips
Top Three Things To Consider Before Your Retail Build Out

When starting a commercial construction job for a retail build-out, your customers should be your priority. Failure to plan without your customers in mind is a mistake that could cost you dearly. The goal of making changes to a building to better accommodate your current and prospective […]

Why You Want A General Contractor For Your Construction Projects

There's one thing that's certain in life, and that is that things change. It's also true that very often that change is a good thing. This is true when you're planning to remodel your commercial property. Changing it means you're adding value by updating it to meet […]