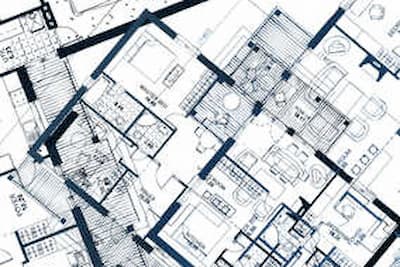 At KC Construction of Georgia Inc., our Atlanta commercial site survey crew can ensure you have the right information you need for your future construction site. Our commercial construction experts are extensive when it comes to inspecting construction sites.
With a thorough analysis of your construction site, you can better plan your commercial new builds, remodeling, or renovation project to complete the construction successfully. This saves time and money in the long run and helps commercial property owners understand the scope of the site they will be working with for their business.
Be careful whom you choose to complete your site survey. We want your project to succeed, no matter if you select us to do the assessment or not.
Some things can go wrong with the less experienced mistakes, such as careless plumbing that sets the distance figure incorrectly. Just the incorrect length of chain can cause your distance figures to be off.
Types of Site Surveys
Site surveys provide you with useful information you may need to determine the precise location, ease of access, best orientation, and any obstacles that may hinder the construction process. The land your building sits on is essential, so you'll want to ensure there are no hindrances before your project begins.
Atlanta Building Surveys - This type of survey provides you with a detailed report to advise prospective buyers on a commercial building or portfolio condition.
A Schedule of Condition - Utilized and ordered by commercial tenants, this survey records a commercial property's condition at a given point in time to limit their liability for repairs and maintenance, which documents the issues before lease signing.
A Schedule of Dilapidations - When the lease period ends, this survey records any dilapidation to review your tenant's repairing obligations.
At KC Construction of Georgia Inc., our building surveyors have all the technical knowledge, experience, and expertise to provide you with the commercial survey you're looking for. Whether you're looking at purchasing a property, remodeling, or renovating, leasing, or having tenants vacate, our best survey services are available to you. A survey is a vital part of the pre-construction services, so schedule yours today.
Our Superior Construction Services Offer Atlanta Commercial Site Surveys
Attention to Detail
Accurate Results
Structural Defects
Property Line Staking
Boundary Surveys
Slope Measurements
Measurement of Distances
We have served as a professional general contractor for our commercial clients since 1986. With our knowledge of local building codes and ordinances, you can rest assured you will get the best results.
So, when you call us for your site survey needs, you can feel confident you're getting the best service in Atlanta.
---
Recent Articles & Tips
Top Three Things To Consider Before Your Retail Build Out

When starting a commercial construction job for a retail build-out, your customers should be your priority. Failure to plan without your customers in mind is a mistake that could cost you dearly. The goal of making changes to a building to better accommodate your current and prospective […]

Why You Want A General Contractor For Your Construction Projects

There's one thing that's certain in life, and that is that things change. It's also true that very often that change is a good thing. This is true when you're planning to remodel your commercial property. Changing it means you're adding value by updating it to meet […]