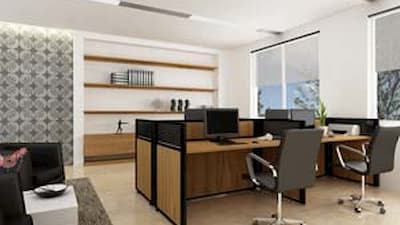 At KC Construction of Georgia Inc., we can help you achieve optimum function and appeal with your commercial space through our commercial renovations and remodeling services. Our Atlanta construction and renovation experts offer high-quality results to achieve your goals for your commercial space.
We're the known local resource for reliable commercial construction and have over 30 years of industry expertise. We're the area's preferred remodeling contractor that you can count on to help you transform your business into a purposeful and inviting place.
Our crew of general contractors is dedicated to the complete satisfaction of our clients. From commercial renovations to commercial construction, design and build, and more, our professional contractors can do it all.
With the skills, talent, and equipment needed to tackle any project, our expert remodelers are your top option. When it comes to choosing for all your commercial remodeling needs in the area, let us handle it for you.
Commercial Remodeling: Improving Your Business Space
If you own an office building or warehouse in the Atlanta area, you know that in order to get your business processes done, the more up-to-date and functional it is, the smoother your company will operate. Other commercial renovations may be needed for build-outs to suit tenants for your building.
Our full-service general contractor company can handle any type of remodeling or renovation project you need to be completed. Whether you're in the restaurant industry, retail store industry, medical, office space, or any other type of business, we have you covered for all your remodeling and renovation needs in the area.
Making Good Decisions About Your Commercial Renovations
When you need to redesign and renovate your commercial space, going with a general contractor like KC Construction of Georgia Inc. is your best bet. This will help ensure that your project goes smoothly and that any details or problems are handled by the company you put your trust in.
You need your renovations to be completed in the time allotted so you can get back to business. You also need as few interruptions as possible, and all safety factors handled appropriately.
That means you need a company with experience who is appropriately licensed and has all the right equipment and highly skilled contractors available to complete your project.
You'll get all that and more with our experienced remodeling contractors. Give us a call right now, and we'll provide you with the commercial renovations you need for your Atlanta business facility.
---
Recent Articles & Tips
Top Three Things To Consider Before Your Retail Build Out

When starting a commercial construction job for a retail build-out, your customers should be your priority. Failure to plan without your customers in mind is a mistake that could cost you dearly. The goal of making changes to a building to better accommodate your current and prospective […]

Why You Want A General Contractor For Your Construction Projects

There's one thing that's certain in life, and that is that things change. It's also true that very often that change is a good thing. This is true when you're planning to remodel your commercial property. Changing it means you're adding value by updating it to meet […]