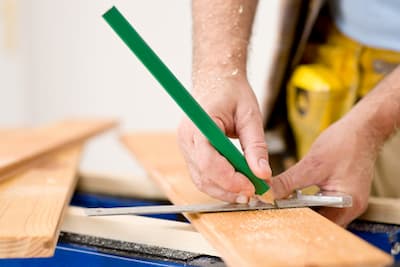 For the best in Atlanta expert carpentry services, you want KC Construction of Georgia Inc.. There's always a time when you just need a good carpenter, no matter what type of commercial project you may have going on.
A good carpenter has experience and is reliable, trustworthy, honest, affordable, and produces excellent high-quality results due to a high level of craftsmanship. We're the commercial construction experts team to trust for the work you need to be completed.
We offer our customers complete construction services that offer you the same great results provided by our expert carpenters and general contractors. From start to finish, you'll have a crew by your side to give you the best ground-up design and build, build-outs, and remodeling or renovation experience you can find here locally.
Whether your construction project is large or small, we provide you with carpentry work that's top rate and professional. We look forward to working with you and bringing your vision to life.
Expert Carpentry Work Is The Key To Your Construction Project Success
Carpenters build the framing and much of the finishes for your commercial building. A sturdy and supportive framework is the vital foundation that the rest of your building rests on.
When working the remodel or renovation, the framing is key to the success of the project. If it's not done correctly, everything else in the structure is at risk.
That's why you need to make sure your chosen construction company provides you with skilled, expert carpentry. Otherwise, your project could be at risk.
We offer you honest and upfront quotes and complete services to see you through all aspects of your project. Plus, you can't find a better-suited team with carpenters who care about your results and are as highly skilled as ours.
How KC Construction of Georgia Inc. Carpentry Service Can Serve You
Our professional commercial carpentry contractors are experts in their fields and have the skill level required to complete your projects with the efficiency you need. You'll have personalized service that's guaranteed to satisfy because we always deliver high-quality work.
Skilled carpentry and trim service
Rough carpentry
Framing
Repairs
Guard Rails and Handrails
Stairs
Wall Moving
Beams, Girders, and Seals
Flooding or Fire Renovations
Permitting
Design
Code Compliance
As carpenters, our contractors can build to suit, build-out, renovate, or remodel your commercial property. So, if you're looking to make changes to suit a tenant or plan to use your building for your own business, let us help you create something remarkable with our carpentry skills.
Call us now and receive the superior carpentry that your commercial project in Atlanta deserves.
---
Recent Articles & Tips
Top Three Things To Consider Before Your Retail Build Out

When starting a commercial construction job for a retail build-out, your customers should be your priority. Failure to plan without your customers in mind is a mistake that could cost you dearly. The goal of making changes to a building to better accommodate your current and prospective […]

Why You Want A General Contractor For Your Construction Projects

There's one thing that's certain in life, and that is that things change. It's also true that very often that change is a good thing. This is true when you're planning to remodel your commercial property. Changing it means you're adding value by updating it to meet […]