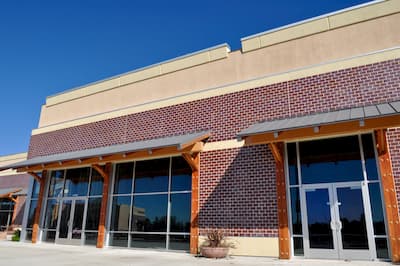 Complete commercial build-outs are common in Atlanta. Tenants have particular needs for a space and need it to comply before they can do business.
At KC Construction of Georgia Inc., our job is to bring that vision and plan to fruition. The work we do will help you, and your renter is happy with your commercial space's final outcome.
We're known as the team to turn to for reliable commercial construction, and that's a reputation we're proud to uphold. Since 1986, we've been in this business, and we've made alterations to countless buildings and facilities, exceeding the expectations of our clients.
Time is money, and neither can be wasted when it comes to getting your space ready for your clients and their customers. For the best in complete commercial build-outs, get in touch with our team of pros.
Preparing Your Space for a Plan That Makes Sense
Think of a building or individual rental space as a blank slate. Sometimes, the interior has already been suited to prior tenants' specifications, and commercial renovations are necessary.
However, often, nothing has been done to it, and complete commercial build-outs make the space workable for the intended purpose. We've helped countless clients adapt a facility to accommodate:
Retail Shopping
Restaurant Cooking and Dining
Medical and Dental Facilities
Office Buildings
Manufacturing and Warehouse Storage
What can we do for you today? More importantly, what can we do to prepare your commercial space and make it ready to help you earn revenue and make a profit?
Two Types of Build-Outs
The two types of commercial build-outs are tenant and turnkey. As the term indicates, with a tenant build-out, the renter is responsible for hiring the contractor and controlling the job's details.
For a turnkey build-out, the building owner has the responsibility, but also the say so. No matter who ends up the responsible party, the job's outcome rests on the shoulders of the construction and renovation team.
Choose wisely, or you could end up disappointed with the outcome of the job. At KC Construction of Georgia Inc., we don't cut corners when it comes to your project, and that helps ensure total satisfaction with the situation.
We're the go-to resource for not just the labor, but also details like designing the layout and managing the construction project. A well-planned and thoughtfully executed build-out can help make your business a success.
For outstanding craftsmanship for complete commercial build-outs in Atlanta, call our trusted experts.
---
Recent Articles & Tips
Top Three Things To Consider Before Your Retail Build Out

When starting a commercial construction job for a retail build-out, your customers should be your priority. Failure to plan without your customers in mind is a mistake that could cost you dearly. The goal of making changes to a building to better accommodate your current and prospective […]

Why You Want A General Contractor For Your Construction Projects

There's one thing that's certain in life, and that is that things change. It's also true that very often that change is a good thing. This is true when you're planning to remodel your commercial property. Changing it means you're adding value by updating it to meet […]