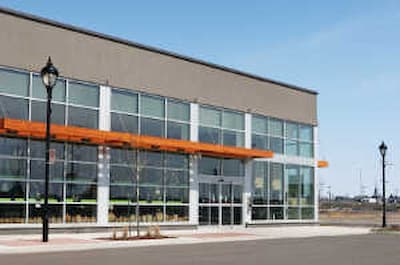 Owning a shopping center or strip mall is a significant investment, and savvy investors understand the importance of putting money back into their real estate. Yet, this is often a topic of conflict - if the point is to make money, isn't spending money counterproductive?
This is why property owners need to better understand why investing back into your investment can reap big rewards. During this time, businesses are feeling the adverse effects of COVID-19, and it's time to make the best of a negative situation.
Use the downtime to hire a commercial construction expert for remodeling you've been putting off. It will also help lure in customers even during this time of social distancing.
Impacting Your Business and Your Brand
Atlanta is an area that remains popular for growth; there is no resurgence because the area never loses its appeal. This is especially true as this area has recently been dubbed the "Hollywood of the South."
It's an area that usually flourishes because we have locals and visitors who contribute to the economy. It's an ideal location to gain business from residential and commercial customers, as well.
That should mean there's always an opportunity to make money here with commercial property investments, like shopping centers, as long as you're smart about it. However, here are some things you should be aware of:
Shopping centers begin to decline in about 15 years
Major repairs begin to make themselves known
Outdated looks begin to turn even loyal shoppers off
Your investment value decreases
Curb appeal is vital for success
Every day new shopping options are being built and older ones being renovated. Fail to remain up to date with the competition, and you are likely to fade into the background, if not become obsolete, altogether.
A popular shopping area can quickly become a ghost town in less than a year. Keep your space attractive to potential renters so that you have a waiting list of prospective renters to fill up your storefronts.
Keep Your Tenants and Shoppers Happy
Many commercial investors feel it is their tenants' responsibility to keep the interior looking interactive enough to attract and retain customers. Keep in mind; those shoppers have to be willing to step foot inside the business in the first place.
An outdated exterior tends to turn people off, making them unwilling even to see what the inside of these shops looks like. You owe it to your renters and their potential customers to help make a good first impression with plenty of curb appeal.
At KC Construction of Georgia Inc., we offer the services that will keep your commercial property updated and upgraded. Call us now and get the best from our commercial construction team in Atlanta.