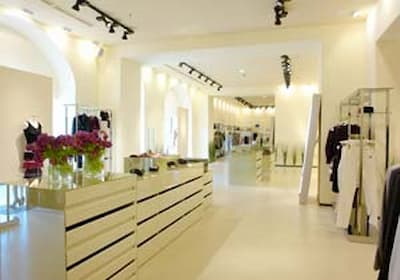 KC Construction & Paint is Atlanta's general contracting company that focuses on retail build-outs and tenant improvement and ground-up construction portions of the commercial construction industry. If you're a retail property owner in need of professional build-out assistance, we're the expert you can trust to get the job done, promptly and professionally.
Our commercial construction experts work diligently to provide you with high-quality craftsmanship while ensuring your projects are completed on time. From installing various fixtures to moving walls and providing complete interior build-outs, our crew of commercial contractors will help you make sure your property is ready for business.
As a local professional remodeling contractor with over 30 years of experience in the commercial remodeling industry, we're the company retail property owners turn to for their remodeling and renovation needs. We make fast order of your retail build-outs!
Our contractors have everything they need to provide you with expert workmanship that delivers quality every time. With our skills, retail build-outs will be completed on time and within budget.
From initial design to expert finishing, you'll have full service for your build-out project. In no time at all, your retail property will be ready to start bringing in your customers.
How We Can Help You With Your Retail Build-Outs
Whether you plan to use your commercial property for your own retail business or lease it out for retail clients, you'll need to be sure the space provided is fitted with the right equipment and has a proper layout to suit the retail needs store. You'll have specific needs in mind and may or may not already have a design plan for your project.
Our professional contractors specialize in retail build-outs and work together to ensure your space is custom-tailored to your specifications. We can design your project or work with you to develop it.
We've finished many design and build projects over the years and look forward to tackling yours!
Expert Retail Shop Fitting From Industry Experts
We take care of all types of outlets from small corner shops to hypermarkets. You get full build-out construction services.
We execute planning, design shop layouts, and install equipment and services. We outfit your retail and service shops and stores with equipment, fixtures, and fittings.
Whether you need displays and merchandising and stocking systems, or other combinations of standardized components for your particular retail application, our contractors can construct the space to your specifications.
Give us a call today to learn more about how we can assist you with retail build-outs and other commercial remodeling projects in the Atlanta Metro Area.
---