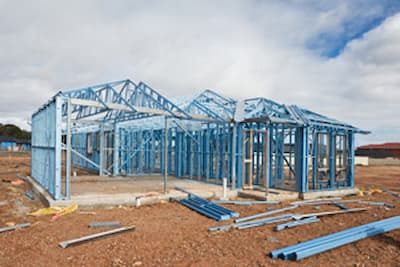 KC Construction & Paint was originally established in 1986, under a different name and in a different area. After relocating to the Dawsonville area in 1997, we've been proudly serving local customers and earning our impeccable reputation as a preferred resource for commercial construction.
Our commercial clients include hospitals, food production companies, nursing homes, and electric companies. Our motto is "Where Quality Counts," and this drives us to provide you with superior painting and carpentry services by utilizing the qualities of the best professionals: reliability, efficiency, thoroughness, promptness, courteousness, and quick and precise communication.
We believe that every client deserves to be treated as our priority in Dawsonville and surrounding areas. This has enabled us to establish lasting relationships with clients and become their "painter of choice."
Superior Commercial Construction in the Dawsonville Area
There are plenty of reasons that Dawsonville customers keep coming back to us for their services. Some of the reasons KC Construction & Paint is a leading local resource for general construction, and commercial construction are:
Our commercial painting contractors focus on our client's needs
Our painters use quality products
Reliability- Our painters are there when we say we will be
Attention to Detail-The job isn't done until our client is satisfied
We are a licensed commercial contractor with the state of Georgia
Your project is your number one priority. When you choose to work with us, you can feel confident that we'll make your job our primary focus until it's completed to your satisfaction.
We offer a wide selection of services so that you can get almost any job that you need from the same dependable company. Contact us now, and let's get started on your project.
The Only Dawsonville General Contractor You Need Working for You
If you own a commercial building, office building, or warehouse, you will realize that the more up-to-date and functional your space is, the smoother your company will run. In order to get your business processes done, you need your building to meet a minimum aesthetic quality, or your space won't be appealing.
As the premier local commercial construction company, our professionals can handle all your needs for remodeling, renovations, new construction, build-outs, and more.
Contact us to take advantage of any of our expert services, such as:
Site Survey
Design & Build
Framing
Moving Walls
Retail Build-Outs
Pre-Construction Services
This is just a partial list of the catalog of services we offer our commercial clients. In Dawsonville, call us today, and we'll get your project completed promptly and professionally.