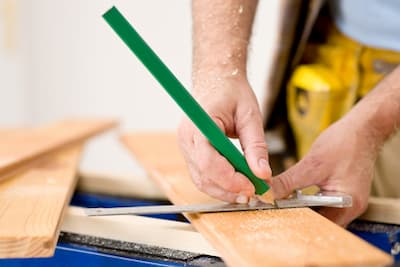 Whether you are just looking for some moderate updates to your commercial properties or business or need dramatic renovations, KC Construction & Paint is the Alpharetta solution. We're the resource for commercial construction, and you can trust to give you the highest quality workmanship and satisfaction guaranteed.
We're a family-owned company that has been serving the construction and remodeling needs of businesses since 1986. We take pride in our work, and we genuinely care about the community we live in - that means we'll treat you with the highest level of customer service and make your project's results our priority.
From our full range of remodeling services to our skilled project management and commercial construction, KC Construction & Paint is the general contractor you can turn to for all your building and remodeling needs in Alpharetta.
Alpharetta's Top Choice for Commercial Construction
If you're in need of commercial remodeling or construction services in Alpharetta, KC Construction & Paint is the company you can count on for quality results. We have over 30 years of experience providing top-quality project management, demolition work, construction, and remodeling services.
Our crew of talented commercial contractors offers the highest level of craftsmanship. We're Georgia State licensed and insured to provide commercial construction services.
You can rest assured that your project is in good hands when choosing us for your commercial renovation and building needs. Give us a call at 770-888-5338 today to learn more about the many commercial services we provide.
From tenant improvements to construction from the ground-up, our company is the one that businesses in the area trust for quality service.
Superior Service & Results From an Alpharetta General Contractor
The primary reason we've earned the impeccable reputation we have is our commitment to service excellence. However, it's also the fact that we can take care of so many services for the same job.
This saves you time and money on your enterprise because you're not bogged down with hiring multiple contractors for the same project. We're proud of the work quality we offer, and the variety of services we can provide, such as:
Drywall
Framing
Site Survey
Carpentry
Move Walls
You don't have to settle for a run of the mill commercial contractor when we take care of your job needs. Give us a call and experience the difference a true professional can make for your Alpharetta commercial construction project.
After all, as a family-owned and operated company, we care about our community's needs and the businesses in it. We'll ensure you get top quality results.